Up-to-date network inventory from unstructured data 
Slurp'it is a powerful and easy-to-use network discovery solution that offers 100% accurate network inventory. No coding required.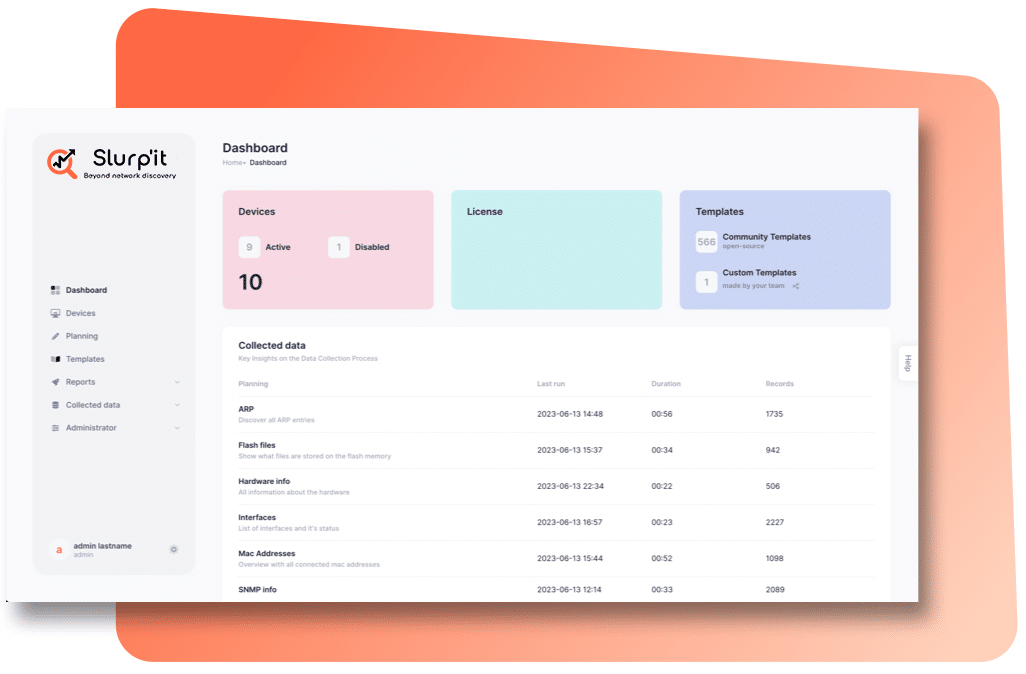 Discover your inventory data with easy. No coding required. Set-up in 10 minutes or less! 
Turn CLI output into actionable data (JSON) for analysis and day-to-day trouble shooting. 
Create custom reports, share with others and use with network automation via the RestAPI.
Inventory Discovery
Discover and store all network inventory data in no time
CLI to JSON
Translate any network into a structured database
Up-to-date
Always have a accurate digital twin of your network inventory
Offline search
All data available off-line with the click of a button. 
RestAPI
Access data via RestAPI with unlimited possibilities.
Community Support
Access to 580+ OpenSource TextFSM templates. 
See for yourself
Inventory Discovery with endless possibilities
Translate unstructured CLI output into structured JSON format
Offline search and historical data
Actionable data with powerful RestAPI
Community support for vendors and templates
Security managers
It's increasingly difficult to know what users and devices are on your network and who has access to your data. Slurp'it provides full insight into all IT assets on your network.
Project teams
Without bothering the IT staff, Slurp'it gives project teams access to all the data they need; e.g. find open ports on the network to prepare a change or migration. Or find out what devices run outdated software versions.
Network admins
Figuring out how things are connected in your network can be a headache. Without logging into devices, you can simply search for an IP address or device name and find out what's connected or which ports are free.
DevOps staff
Many organizations are exploring Network Automation to enable self-service and automate repetitive tasks. To do this, an actual overview of network inventory data is a must. Slurp'it ensures your Source of Truth is always up to date.
Helpdesk staff
It's crucial to quickly pinpoint a problem. Slurp'it knows exactly who is connected to what, which switch, router, access point, port, interface, vlan etc. This saves valuable resolution time for support staff.
Non-IT departments
Regular users who want to connect laptops or printers to available ports on the network normally have to contact the IT department. With Slurp'it, non-IT staff can quickly find IP addresses and ports of plants in order to work with them.
Trusted in many industries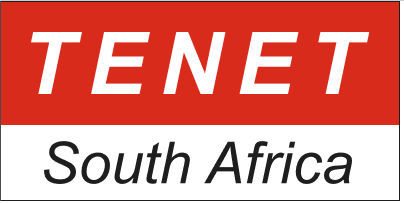 Get Your FREE 30-Day Unlimited License!
Discover your Network  Inventory today
In addition to the FREE Slurp'it version, we offer first-time users a 30-day unlimited license. This allows you to get a full inventory snapshot of your network.

"We use the old version already for many years and have automated endless processes with Slurp'it data. I love that it always reflects the current network state."
Joppe Willems, sr. network engineer and automation hero

''The new Slurp'it release looks awesome. It is extremely flexible and powerful. We can even discover very specific data to correlate for use-cases and compliance projects.
Sr. network automation engineer
 
"As a MSP, we need to know all about a customer's network before we can onboard it. I can now retrieve all inventory data automatically with no scripting skills required"

Steffen Schmidt, network architect
Experience the power of Slurp'it yourself